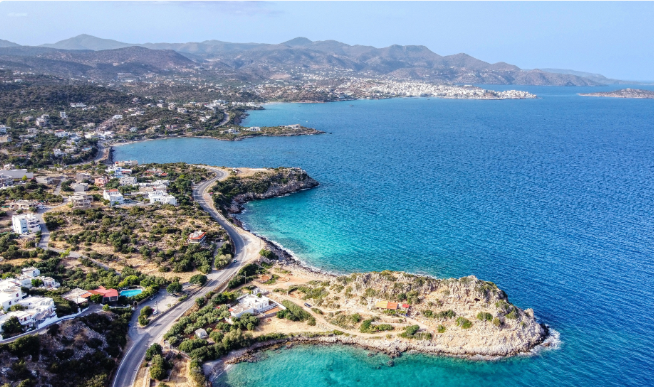 Welcome, travelers and adventure seekers! Are you planning your next vacation or getaway? If so, then this blog post is just for you. We're here to unveil the many advantages of booking hotels and home rentals through official channels – also known as booking direct. Whether you're a seasoned explorer or a first-time traveler, we'll uncover why it's always best to cut out the middleman and go straight to the source. So sit back, relax, and let us guide you through the wonderful world of booking direct!
What is booking direct?
Booking direct refers to the act of reserving your hotel room or home rental directly through the official channels provided by the accommodation provider. Instead of going through third-party websites or travel agencies, you'll be dealing directly with the source.

By booking direct, you can have a more personalized experience right from the start. You'll have access to accurate and up-to-date information about availability, rates, and special offers. Plus, you can communicate directly with the property staff to ask any questions or make specific requests.

One major advantage of booking direct is that it often comes with added perks and benefits. Many hotels and home rentals offer exclusive deals such as free upgrades, complimentary breakfasts, or even discounted spa treatments for guests who book directly through their website or reservation line.

Another important aspect of booking direct is ensuring a secure transaction. When you book through official channels, your payment information remains confidential and protected by industry-standard security measures. This gives you peace of mind knowing that your personal details are in safe hands.
The advantages of booking direct
The advantages of booking hotels and home rentals through official channels are numerous, making it a smart choice for travelers. First and foremost, booking direct allows you to have direct communication with the property owner or hotel staff. This means that any questions or concerns can be addressed promptly and personally.

In addition to personalized service, booking direct often comes with added perks such as complimentary upgrades or special offers. Many hotels and rental properties offer exclusive deals that are only available when you book directly through their website or by calling them directly.

Another advantage of booking direct is the guarantee of getting the best price. By cutting out third-party sites, you eliminate extra fees and commissions that may be added on top of the actual cost. This can result in significant savings, especially for longer stays.

Booking direct also provides more flexibility in terms of cancellations or changes to your reservation. When you book through an official channel, there is usually more leniency when it comes to modifying your plans compared to bookings made through third-party websites.
Why some people don't book direct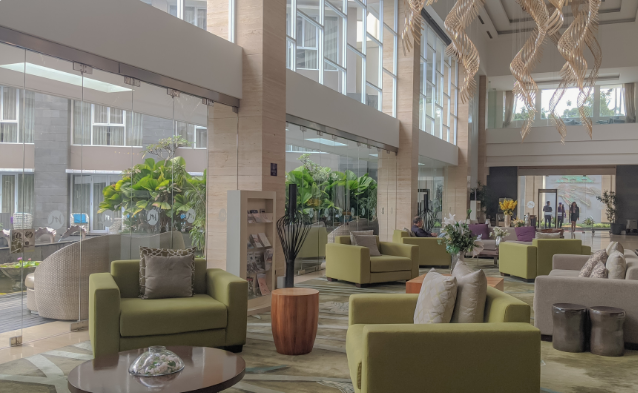 There are several reasons why some people choose not to book hotels or home rentals directly through official channels. One common reason is the perception that booking through third-party websites will offer a wider range of options and better prices. These platforms often provide user reviews, allowing potential guests to assess the quality of accommodations before making a decision.

Another factor that discourages direct bookings is convenience. Third-party booking sites typically have user-friendly interfaces that make it easy to compare different properties and amenities in one place. Additionally, these platforms may offer additional services such as flight bookings or car rental arrangements, providing a convenient all-in-one solution for travelers.

Additionally, loyalty programs offered by third-party booking sites can greatly influence consumer behavior. Many travelers are enticed by the promise of accumulating points or earning rewards when they book through specific platforms repeatedly.

Some people may be skeptical about booking directly due to concerns about security and fraud protection. They believe that using reputable third-party sites provides an added layer of security when sharing personal information or making payments.
How to find the best deals when booking direct
When it comes to finding the best deals, booking direct can be a game-changer. By cutting out the middleman, you have the opportunity to score exclusive discounts and perks that might not be available elsewhere. So how do you ensure you're getting the best deal when booking directly?

Make sure to sign up for newsletters and email alerts from your preferred hotels or home rental companies. Often, they will send special promotions and limited-time offers directly to your inbox. These deals are usually only available to those who book through their official channels.

Take advantage of loyalty programs or membership benefits offered by these establishments. Many hotels offer rewards programs that allow you to earn points for every stay or enjoy discounted rates as a member. It's definitely worth considering if you frequently travel or plan on staying with them in the future.

Another tip is to check the hotel's website regularly for any flash sales or last-minute deals. Sometimes, properties will offer significant discounts on rooms that haven't been booked yet, so keep an eye out for those opportunities.
Our Recommendation: Agoda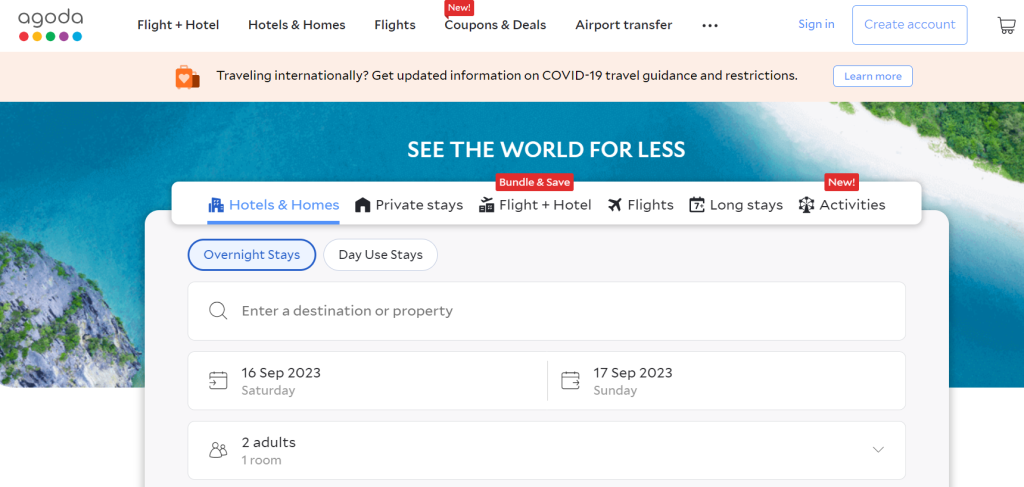 After exploring the advantages of booking hotels and home rentals through official channels, it's clear that booking direct is the way to go. By bypassing third-party websites and going straight to the source, you can enjoy a range of benefits such as better prices, exclusive deals, personalized service, and greater flexibility.

While some people may have concerns about booking direct due to limited options or lack of trust in unfamiliar platforms, there are ways to overcome these obstacles. By doing thorough research, reading reviews from other travelers, and comparing different official websites or apps, you can ensure a smooth and secure booking experience.

One platform that stands out among others for its user-friendly interface and extensive accommodation options is Agoda. With Agoda, travelers have access to an extensive network of hotels and home rentals worldwide. Their website provides detailed information about each property along with genuine guest reviews so you can make an informed decision.

Agoda also offers competitive rates on their website with regular promotions and discounts available exclusively for their users. Additionally, they provide 24/7 customer support in multiple languages to assist you throughout your booking process or address any concerns during your stay.

In conclusion (as much as we try not to use those words), when it comes to hotel bookings or renting homes for your next vacation or business trip, don't hesitate to book directly through official channels like Agoda. Not only will you get the best deals but also peace of mind knowing that your reservation is secure and backed by reliable customer support.

So why wait? Start experiencing all the advantages of booking direct today!