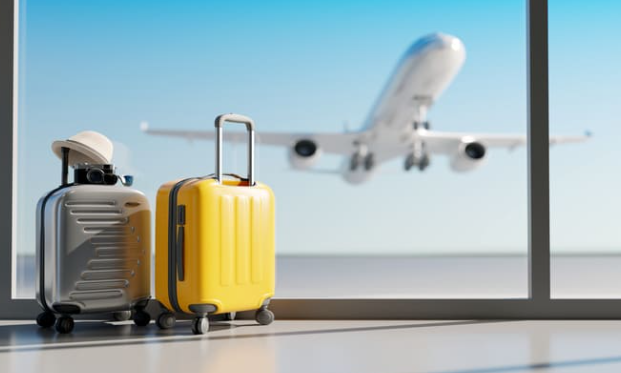 Introduction
Are you dreaming of your next exciting travel adventure, but worried about breaking the bank? Well, fret no more! We have expert strategies and insider tips to help you save big on both hotel and flight deals. Whether you're planning a luxurious getaway or a budget-conscious trip, we've got you covered.

In this blog post, we'll reveal the best websites and apps for finding unbeatable travel deals. Plus, we'll share valuable advice on getting the best price for your hotel room. And if that's not enough, we'll throw in some additional tips to help you save even more on your overall travel expenses.

So buckle up and get ready to embark on a journey towards incredible savings without compromising on quality or comfort. Discover how you can make every penny count when it comes to booking hotels and flights. Let's dive right into our expert strategies for finding the best hotel and flight deals!
The Best Websites and Apps for Finding Deals
The online world is a treasure trove of resources when it comes to finding great deals on hotels and flights. From websites dedicated to comparing prices, to user-friendly apps that make booking a breeze, there are endless possibilities for savvy travelers looking to save some serious cash.

One website that consistently tops the list for finding the best hotel and flight deals is Skyscanner. With its easy-to-use interface and comprehensive search options, you can quickly compare prices across multiple airlines and booking platforms. Plus, their "Everywhere" feature allows you to search for the cheapest destinations based on your travel dates – perfect if you're flexible with your plans.

Another popular choice among deal-seekers is Kayak. Known for its powerful search engine, Kayak scours hundreds of travel sites at once to find you the best possible prices. Their "Explore" tool also lets you discover new destinations based on your budget – a fun way to inspire your next adventure!

For those who prefer mobile apps, look no further than Hopper. This handy app uses historical data and predictive algorithms to determine when flight prices are likely to rise or fall. It then sends you notifications so you can book at the optimal time, maximizing your savings.
How to Get the Best Price on a Hotel Room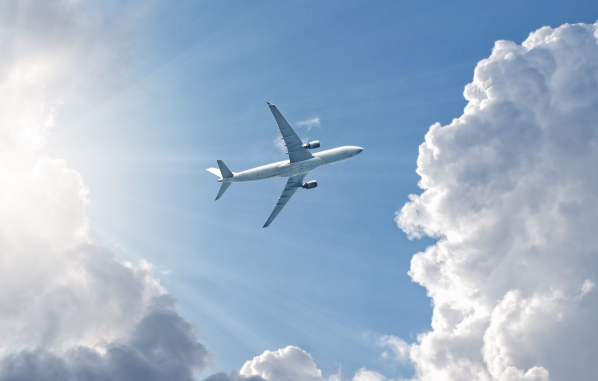 When it comes to finding the best price on a hotel room, there are several strategies you can employ to save big. First and foremost, it's important to do your research and compare prices across different websites and platforms. Don't settle for the first price you see – take the time to shop around.

Another tip is to be flexible with your travel dates. Prices can vary significantly depending on when you book, so consider adjusting your trip by a day or two to snag a better deal. Additionally, booking directly through the hotel's website can often yield better rates than third-party booking sites.

Signing up for loyalty programs and newsletters from hotels can also pay off in terms of discounts and exclusive offers. Many hotels offer special deals that are only available to their loyal customers, so it's worth taking advantage of these perks.

Don't forget about using coupons or promo codes when making your reservation. These codes can often be found online or through email campaigns, providing additional savings on top of already discounted rates.
Tips for Saving on Travel Expenses
When it comes to saving on travel expenses, every penny counts. Here are some expert tips to help you make the most of your budget and get the best deals for your next trip.

1. Be flexible with your travel dates: By being flexible with when you can travel, you open up more options for finding cheaper flights and hotel rates. Avoid peak seasons and weekends if possible, as prices tend to be higher during these times.

2. Use price comparison websites: Take advantage of online tools that compare prices across multiple airlines and hotels. This allows you to easily find the best deals without spending hours searching different websites yourself.

3. Sign up for deal alerts: Many travel websites offer email notifications or app alerts for discounted flights or hotel rates. By signing up for these services, you'll be among the first to know about any special promotions or discounts.

4. Consider alternative accommodations: Don't limit yourself to traditional hotels – explore other options like vacation rentals, hostels, or even couchsurfing sites. These alternatives can often offer significant savings while still providing a comfortable place to stay.

5. Pack light: Avoid checked baggage fees by packing only what's necessary in a carry-on bag. Not only will this save you money, but it also makes traveling easier and more convenient.

6. Research local transportation options: Before arriving at your destination, research public transportation systems or consider renting a bike instead of relying solely on taxis or ride-sharing services which can add up quickly.
Our Recommendation: Maxmilhas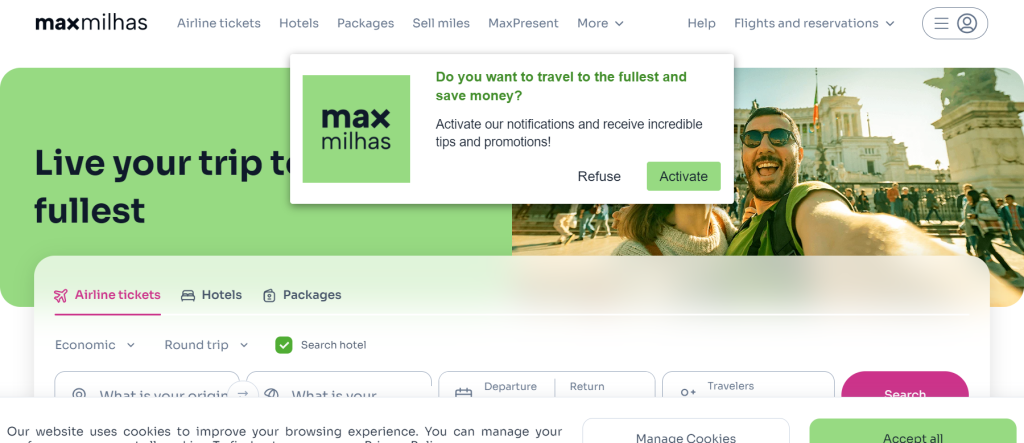 When it comes to saving big on travel, there are countless strategies and websites out there that can help you find the best hotel and flight deals. But if we had to choose just one recommendation for finding the ultimate savings, it would have to be Maxmilhas.

Maxmilhas is a game-changer in the world of travel. It offers a unique platform where travelers can buy or sell unused airline miles at discounted rates. This means that not only can you score great deals on flights, but you can also make some extra cash by selling your own unused miles.

The process is simple and straightforward. Just search for your desired destination and dates on the Maxmilhas website or app, and browse through a wide range of available flights from various airlines. You'll be amazed at how much money you can save compared to booking directly with the airlines.

In addition to their unbeatable prices, Maxmilhas also provides excellent customer service and guarantees secure transactions. They have a dedicated team ready to assist you every step of the way, ensuring that your travel experience is smooth and stress-free.

So why wait? Start exploring all the incredible possibilities that Maxmilhas has to offer today! Whether you're planning a weekend getaway or an epic adventure around the world, this innovative platform will help you stretch your travel budget further than ever before.