Welcome to the world of Saatva, where comfort and quality meet for a blissful night's sleep. If you're in search of the most comfortable mattress that caters to your unique needs, look no further! Saatva is here to revolutionize the way you rest, offering a wide range of luxurious mattresses designed to enhance your sleep experience. In this ultimate guide, we will explore everything you need to know about Saatva mattresses – from their types and features to the pros and cons of choosing one for yourself. So, grab your favorite pillow and get ready for a deep dive into the world of dreamy slumber!
What is Saatva?
Saatva, a leading name in the mattress industry, is a brand that prioritizes your comfort without compromising on quality. So, what sets Saatva apart from other mattress companies? Well, it all starts with their commitment to craftsmanship and attention to detail.

Each Saatva mattress is meticulously handcrafted using premium materials to ensure exceptional durability and support. From the moment you lay down on one of their mattresses, you can feel the difference – the luxurious cushioning and contouring that conforms perfectly to your body shape.

But Saatva doesn't just stop at comfort; they also prioritize eco-friendly practices. Their mattresses are designed with sustainability in mind, incorporating organic cotton covers and layers of natural materials like Talalay latex or memory foam infused with plant-based oils.

With various collections available including Classic, Loom & Leaf (memory foam), Zenhaven (latex), Solaire (adjustable air), and Saatva HD (for heavier individuals), there's something for everyone at Saatva. Plus, they offer different firmness options within each collection so that you can find the perfect fit for your sleep preferences.

So whether you're a side sleeper seeking pressure relief or someone who prefers an extra-firm surface for optimal back support, Saatva has got you covered. Experience the luxury of a high-quality mattress tailored specifically to your needs – because when it comes to sleep quality, settling should never be an option!
What type of mattresses does Saatva sell?
Saatva offers a range of high-quality mattresses that cater to different needs and preferences. Whether you prefer a firm mattress or one with more plushness, Saatva has got you covered.

One type of mattress offered by Saatva is the classic innerspring mattress. These mattresses are known for their durability and support, making them a great choice for those who need extra back or joint support during sleep. With individually wrapped coils, these mattresses also provide excellent motion isolation, ensuring minimal disturbance if your partner tosses and turns throughout the night.

For those looking for a luxurious sleeping experience, Saatva's luxury hybrid mattresses might be just what you're seeking. These mattresses combine the comfort of memory foam with the support of innersprings to create an optimal balance between softness and firmness. The euro pillow top adds an additional layer of cushioning for ultimate coziness.

If eco-friendliness is important to you, Saatva also offers organic latex mattresses made from natural materials. These hypoallergenic mattresses are not only environmentally friendly but also provide exceptional pressure relief and breathability.

In addition to these options, Saatva provides adjustable beds that allow you to customize your sleeping position for maximum comfort and relaxation.

No matter which type of mattress you choose from Saatva's lineup, rest assured that each one undergoes rigorous testing to ensure its quality and durability. With multiple sizes available including twin XL, queen, king, California king etc., there's a perfect fit for every bedroom.

So whether you're searching for superior support or sublime softness in your sleep surface – trust Saatva to deliver on both quality craftsmanship and personalized comfort!
Pros and Cons of Saatva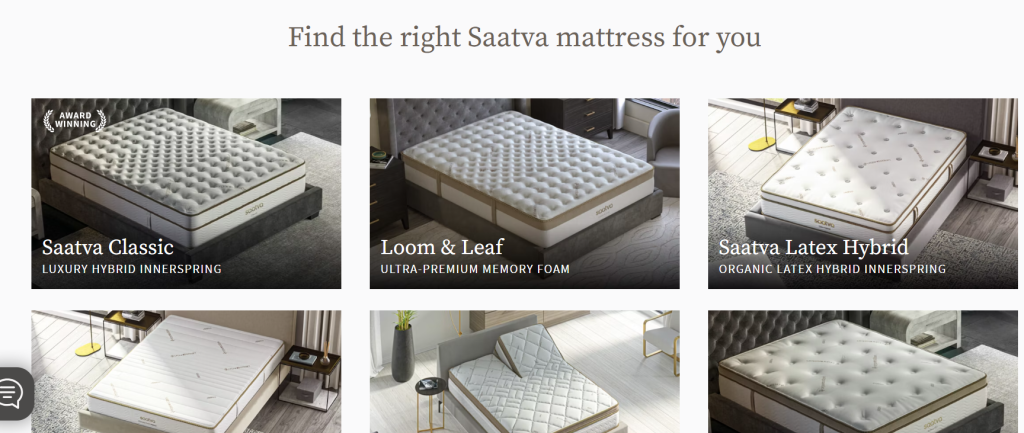 When it comes to choosing a mattress, there are always pros and cons to consider. Saatva is no exception. Let's take a look at some of the advantages and disadvantages of buying a mattress from Saatva.

One major advantage of purchasing a mattress from Saatva is their wide range of options. They offer different types of mattresses to suit various sleep preferences – from memory foam to innerspring to hybrid mattresses. This means you have more choices when it comes to finding the perfect level of comfort for your needs.

Another pro is that Saatva mattresses are known for their high-quality construction and durability. Made with premium materials, these mattresses are built to last, providing long-lasting support and comfort.

A key benefit worth mentioning is the excellent customer service provided by Saatva. They have a helpful team who can assist you with any questions or concerns you may have throughout the purchasing process.

On the flip side, one potential con could be that some customers find certain models too firm or too soft for their liking. While variety can be great, it also means that not every option will be perfect for everyone's personal preference.

Additionally, since Saatva operates mainly online without physical stores, some people might prefer trying out a mattress before making such an important purchase decision.

While there are both positives and negatives associated with buying a mattress from Saatva, it ultimately comes down to individual preferences and priorities. Consider your specific needs carefully before making your final decision on which mattress brand is right for you!
What to expect when buying a mattress from Saatva
When it comes to buying a mattress from Saatva, you can expect a seamless and hassle-free experience. From the moment you visit their website to the day your new mattress arrives at your doorstep, Saatva strives to provide top-notch customer service and satisfaction.

First and foremost, Saatva offers a wide range of mattresses to choose from. Whether you prefer an innerspring, memory foam, or hybrid mattress, they have options that cater to different sleep preferences and needs. With detailed product descriptions and helpful guides on their website, Saatva makes it easy for you to understand the features and benefits of each mattress.

Ordering your mattress is simple with Saatva's user-friendly online platform. You can easily navigate through their website, select the size and firmness level that suits you best, add any additional accessories if needed (such as pillows or bedding), and proceed to checkout securely.

Once your order is placed, you can expect prompt communication from Saatva regarding the status of your purchase. They will keep you updated on when your mattress has been manufactured and shipped so that you know exactly when it will arrive at your home.

One thing that sets Saatva apart is their commitment to eco-friendly practices. All of their mattresses are made using sustainable materials without any harmful chemicals or toxins. This ensures not only a comfortable sleep but also peace of mind knowing that you're making an environmentally conscious choice.

When it comes time for delivery, Saatva offers free white glove delivery service for all orders within the United States. This means that professionals will handle every aspect of setting up your new mattress – from carrying it into your bedroom to removing any packaging materials afterwards. It's a convenient option that saves you both time and effort.
How to choose the right mattress for you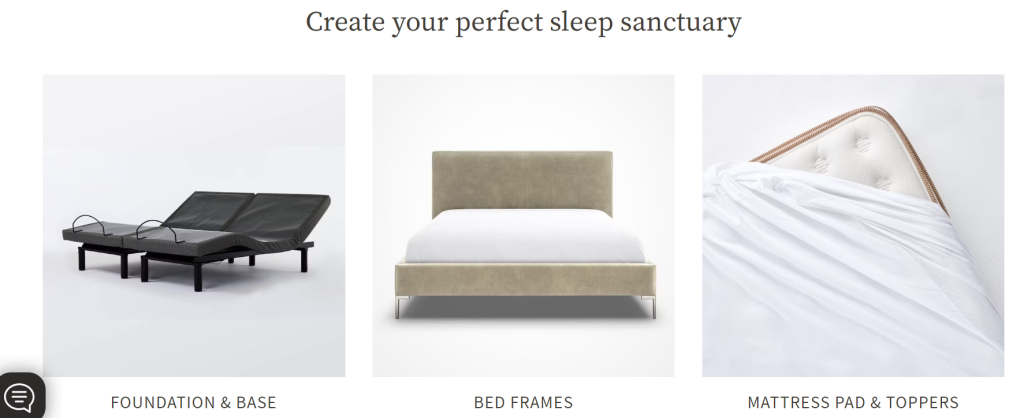 Choosing the right mattress is a personal decision that can greatly impact your quality of sleep and overall well-being. Saatva offers a wide range of options to cater to different preferences and needs, making it easier for you to find the most comfortable mattress for yourself.

When choosing a mattress from Saatva, consider factors such as your preferred sleeping position, body type, and any specific concerns or conditions you may have, such as back pain or allergies. Take advantage of their helpful resources like the Sleep Quiz and expert guidance to narrow down your choices.

Additionally, don't forget about important features like durability, motion isolation, edge support, and temperature regulation. These factors can significantly enhance your sleeping experience.

Remember that comfort is subjective – what works for one person may not work for another. That's why it's crucial to take advantage of Saatva's generous trial period so you can test out the mattress in the comfort of your own home without any pressure.

By considering all these aspects and utilizing Saatva's extensive selection and resources, you'll be on your way to finding the perfect mattress that suits both your needs and preferences.

So go ahead – start exploring Saatva today! Your journey towards better sleep awaits!