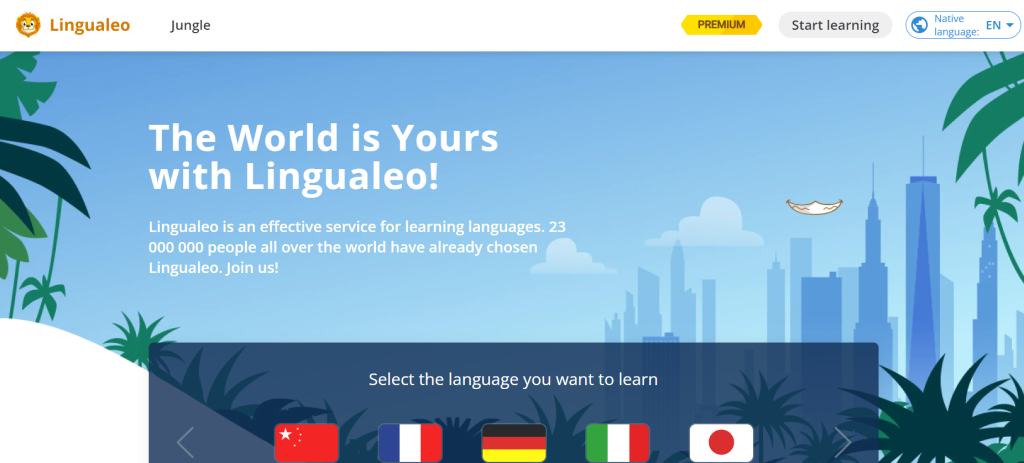 Introduction
Learning a new language can be an exciting and rewarding journey. Whether you're looking to expand your career opportunities, connect with people from different cultures, or simply challenge yourself intellectually, mastering a new language opens doors to endless possibilities. But let's be honest – it's not always easy to find the time or motivation for traditional language learning methods. That's where Lingualeo comes in! In this blog post, we'll take a closer look at this innovative platform that promises to be your ideal companion in personalized language learning. So get ready to embark on an adventure like no other – one that will have you speaking fluently in no time!
What is Lingualeo?
Lingualeo is a powerful online platform designed to make language learning easy and enjoyable. It combines interactive exercises, personalized content, and social features to create an immersive learning experience.

With Lingualeo, you have access to a vast library of educational materials that cater to your specific language goals. Whether you want to improve your vocabulary, grammar skills, or pronunciation, the platform has got you covered.

The key feature of Lingualeo is its adaptive learning system. This means that as you progress through lessons and complete exercises, the platform adjusts the difficulty level based on your performance. It constantly analyzes your strengths and weaknesses in order to provide targeted recommendations for further study.

Furthermore, Lingualeo incorporates gamification elements into its platform. You can earn points and achievements for completing tasks and reaching milestones. This not only keeps you motivated but also adds an element of fun to the learning process.

One notable aspect of Lingualeo is its community aspect. You can connect with other learners from around the world who share similar language goals as yours. You can join study groups, participate in discussions, and even compete with others in language challenges.
How Does Lingualeo Work?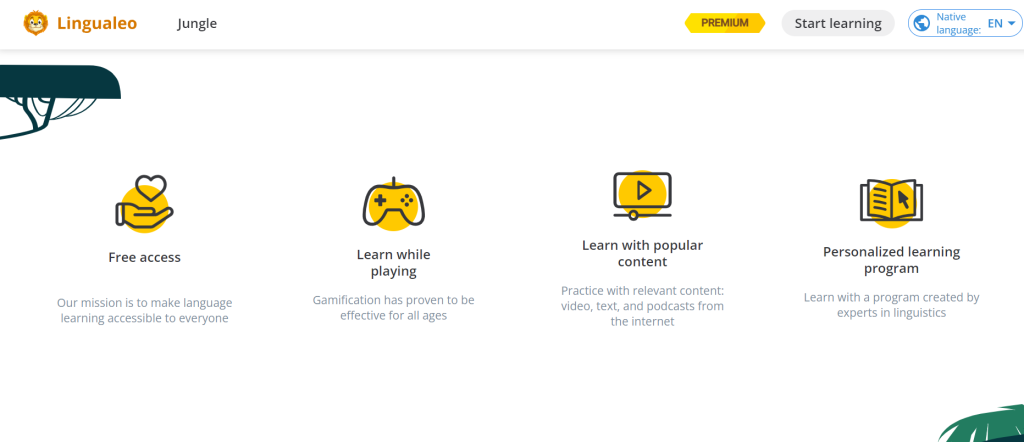 Lingualeo is a unique online platform designed to make language learning fun and personalized. It offers a range of features that help learners improve their vocabulary, grammar, listening, and reading skills in an interactive and engaging way.

When you first sign up for Lingualeo, you create a profile where you can set your language learning goals and preferences. The platform then generates personalized lessons based on your level and interests. This means that every learner gets a customized learning experience tailored to their needs.

One of the key features of Lingualeo is the Leo-Dictionary. It allows users to look up words or phrases in multiple languages, providing translations, definitions, examples, and even audio pronunciations. This makes it easy to expand your vocabulary while also improving pronunciation.

Another great feature is the Grammar Trainer which helps users practice grammar rules through exercises and quizzes. It provides instant feedback so learners can understand their mistakes and learn from them.

To keep users motivated, Lingualeo has built-in gamification elements such as points, badges, levels, and leaderboards. Learners earn points for completing lessons or using certain features which adds some friendly competition into the mix.

Overall,Lingualeo is an excellent tool for anyone looking to learn a new language or improve their existing language skills. Its personalized approach combined with its user-friendly interface makes it an ideal companion for language learners of all levels!
Lingualeo Pricing
When it comes to language learning platforms, pricing is always an important factor to consider. Lingualeo offers a range of options that cater to different budgets and needs.

The basic version of Lingualeo is free for users, allowing them access to key features such as vocabulary training, grammar exercises, and reading materials. This is a great option for those who want to dip their toes into language learning without committing financially.

For those looking for more advanced features and personalized learning plans, there are paid subscription options available. The Premium plan starts at $9.99 per month and includes additional benefits like offline mode, unlimited access to all content, and priority support.

If you're really serious about taking your language skills to the next level, the Pro plan offers even more advantages such as live online lessons with qualified teachers and special discounts on additional courses.

Lingualeo provides flexible pricing options that allow learners to choose the level of commitment that suits them best. Whether you're just starting out or aiming for fluency in a new language, Lingualeo has a pricing plan that can accommodate your goals and budget.
Pros and Cons of Lingualeo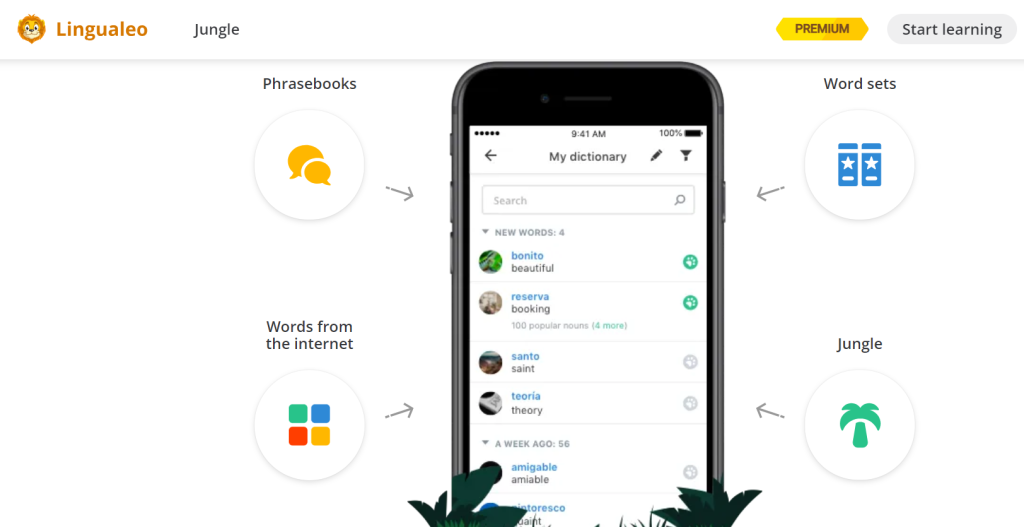 Like any language learning tool, Lingualeo has its own set of pros and cons. Let's take a look at some of them:

Pros:
1. Personalized Learning: One of the biggest advantages of using Lingualeo is its personalized approach to language learning. The platform adapts to your level, interests, and goals, providing you with content that is relevant and tailored to your needs.

2. Gamified Learning Experience: With its gamification features like points, badges, and leaderboards, Lingualeo makes language learning fun and engaging. It helps motivate users to stay consistent with their studies by turning the process into a game-like experience.

3. Variety of Content: Lingualeo offers a wide range of content including articles, videos, podcasts, grammar exercises, vocabulary flashcards, and more. This diverse selection allows learners to explore different aspects of the language they are studying in an interactive way.

4. Vocabulary Builder: Building vocabulary is crucial for language learners and Lingualeo provides an effective tool for this purpose. Its built-in dictionary feature helps users learn new words in context while reading or listening to content on the platform.

5. Community Engagement: The social aspect of Lingualeo adds another dimension to the learning experience. Users can connect with fellow learners through forums and chat groups where they can practice their skills together or seek help from others.

Cons:
1. Limited Language Options: Currently, Lingualeo primarily focuses on English language learning resources which may limit its appeal to those looking for other languages options.

2. Limited Offline Access: While there is an app available for mobile devices that allows offline access to some materials when connected online initially , Lingualeos' full functionality requires internet access which may not be convenient for all users especially when traveling or in areas with poor connectivity

3. Pricing Structure : Although LinguaLeo offers free access it also has premium subscriptions available for additional features and benefits.