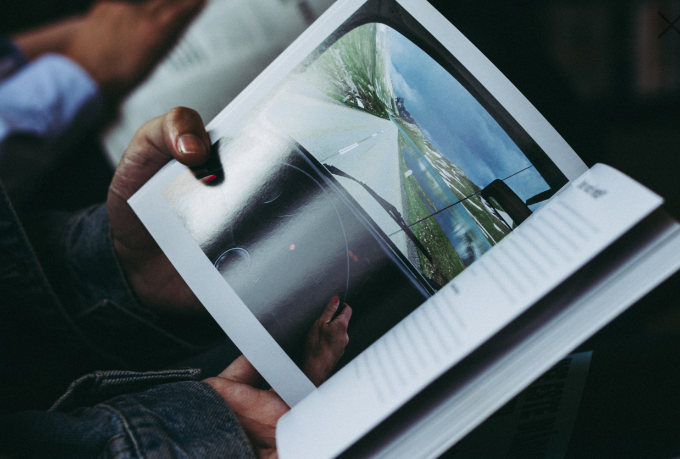 Are you looking for a creative way to showcase your memories and special moments? Look no further than designing a photo book! Photo books are perfect for any occasion, whether it's a wedding, vacation, or even just everyday life. However, with so many options and choices available, creating the perfect photo book can seem overwhelming. But fear not! In this post, we will share five tips that will help you design the perfect photo book that captures all of your memories in one place. So let's get started!
Figure Out Your Purpose
When designing a photo book, the first and most important step is to figure out your purpose. Ask yourself what you want to achieve with this book? Is it for personal use or will you be gifting it to someone else? Once you have a clear understanding of your purpose, you can then start planning accordingly.

If the photo book is for personal use, think about the memories and moments that are most dear to you. Do you want to create a yearbook-style album of all the highlights from an eventful year? Or perhaps focus on one particular trip or experience?

On the other hand, if creating a gift album for someone else, consider their interests and preferences when selecting photos and themes. For example, if they love travel photography, choose images from some of their favorite destinations.

By taking time to understand your purpose before beginning the design process, creating a cohesive and meaningful photo book becomes much easier!
Choose the Right Photos
Choosing the right photos is crucial to creating a photo book that truly captures the essence of your occasion. The process may seem overwhelming, but with these tips, you'll be able to select the perfect pictures for your project.

Firstly, consider the purpose of your photo book and what emotion you want it to evoke. If it's a wedding album, focus on capturing all aspects of the day from getting ready to saying "I do". If it's a travel book, choose images that showcase different sights and experiences.

Next, pay attention to image quality. Blurry or low-resolution photos can detract from even the most well-designed layout. Select high-quality images that are in focus and properly exposed.

It's also important to vary the types of photos included in your book. Mix up close-up shots with wide-angle landscapes for visual interest and balance.

Don't forget about candid moments! These can be some of the most memorable shots captured during an event or experience and help add personality and authenticity to your photo book.

By following these tips when choosing your photos, you'll create a beautifully curated collection that tells a story worth remembering.
Edit and Organize Your Photos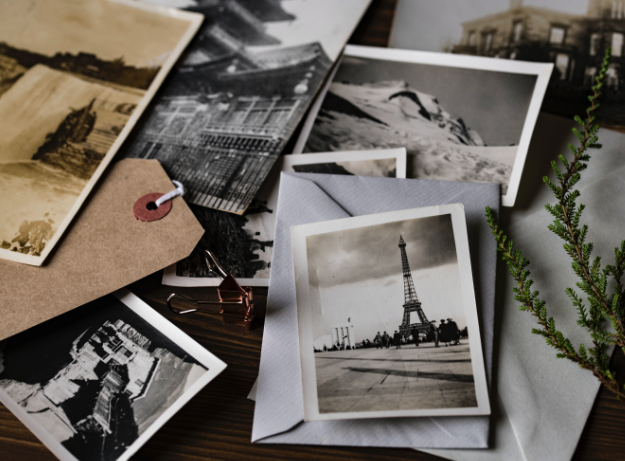 Editing and organizing your photos is a crucial step in creating the perfect photo book. Before you start designing, it's important to go through your collection of pictures and choose only the ones that best represent the occasion or event you are commemorating.

Start by deleting any blurry or low-quality images. You want to present your memories in their best light, so be selective with what you include. Next, organize your photos chronologically or thematically depending on the purpose of your photo book.

Consider adding captions or brief descriptions to each image to provide context and enhance the storytelling aspect of your photo book. This will also help jog memories years down the line when revisiting the album.

For a more professional look, stick to a consistent color scheme throughout all pages of your photo book. Avoid using too many filters; instead aim for natural-looking colors that complement one another.

Taking time to edit and organize your photos will make designing and printing a breeze while ensuring that every picture tells its own unique story within the larger narrative of your life's moments captured in print.
Design the Layout of Your Photo Book
Designing the layout of your photo book is a crucial step in creating the perfect keepsake for any occasion. The layout should complement the purpose of your photo book and highlight your chosen photos.

Firstly, choose a theme that reflects the event or person you are creating the book for. This could be anything from a vintage look to a modern design. Once you have decided on a theme, select backgrounds and frames that match it.

Next, consider the size and placement of each photo. You may want to feature some images as full-page spreads while others can be grouped together in collages or grids. Don't forget to leave enough space around each image so that they don't appear crowded.

It's essential to keep consistency throughout your photo book with font style and color choices. Choose fonts that are easy to read but also add personality to your pages.

Make sure you tell a story with your layout by arranging photos in chronological order or grouping them by specific events. Remember, designing the perfect layout takes time and effort but it's worth it when you see how beautifully everything comes together!
Print and Bind Your Photo Book
Once you have designed the perfect layout for your photo book, it's time to print and bind it. This is where all of your hard work will come together in a beautiful and tangible form.

First, consider what type of paper stock you want for your book. Glossy or matte? Thick or thin? The choice is yours! Just make sure that the paper quality matches the overall aesthetic of your photo book.

Next, decide on a binding method. There are several options available such as hardcover, softcover, spiral-bound or even lay-flat binding. Consider how often the book will be used and who will be handling it when deciding on which type of binding to choose.

It's also important to proofread carefully before printing to ensure there are no typos or errors in the final product. Double-checking can save you from disappointment down the road.

Choose a reliable printing service with high-quality standards like PhotoBox website that offers professional looking results at an affordable price point. When everything is said and done, hold your brand new photo book in your hands with pride knowing that it was created by none other than yourself!
PhotoBox Website: We Will Create Photo Book For You

Creating a photo book is an excellent way to preserve your memories and share them with loved ones. By following these five tips, you can design the perfect photo book for any occasion.

Remember to figure out your purpose, choose the right photos, edit and organize them properly, design the layout of your photo book creatively and print/bind it in high quality.

However, if this sounds like too much work or you don't have enough time on your hands, consider using PhotoBox's website. We offer professional printing services that will create a beautiful photo book for you! All you need to do is upload your chosen pictures onto our site and let us take care of everything else – from designing the layout to printing and binding.

We want you to enjoy creating cherished memories without having to worry about turning those moments into beautiful keepsakes. Our team of experts will ensure that every page of your photo book tells a unique story that captures the essence of each moment perfectly!

So why wait? Head over to PhotoBox today and start creating stunning photobooks effortlessly!