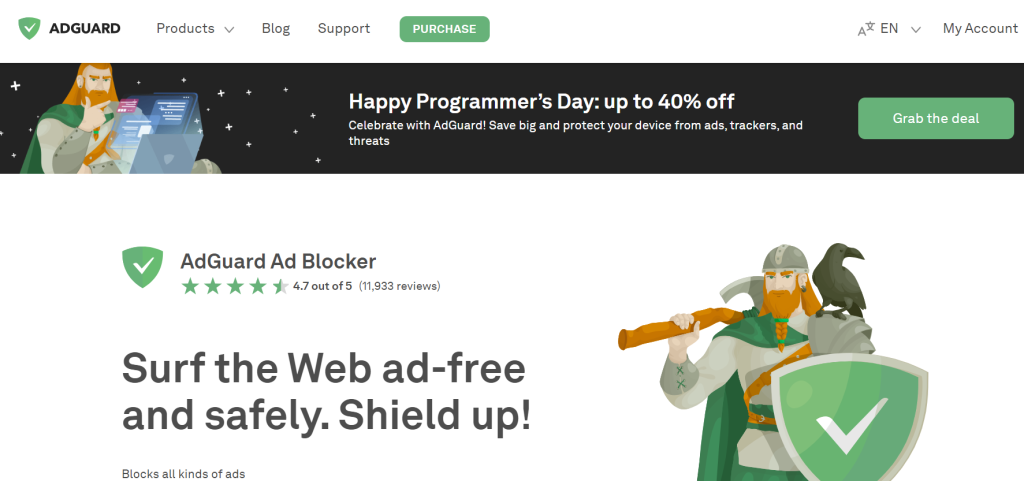 Introduction
Are you tired of being bombarded with annoying ads every time you surf the web? Do pop-ups and banners constantly interrupt your online experience? If so, then it's time to take control over your browsing again. In this digital age, having a reliable ad-blocking solution is essential for a smooth and enjoyable internet experience. And that's where Adguard comes in! With its comprehensive features and user-friendly interface, Adguard is the ultimate solution to blocking those pesky ads. Say goodbye to interruptions and hello to hassle-free browsing! Let's dive into this Adguard website review and discover how it can revolutionize your online world.
What is Adguard?
Adguard is a powerful ad-blocking software that aims to make your browsing experience smoother and more enjoyable. But what exactly is Adguard? Simply put, it's an application that filters out annoying ads, pop-ups, banners, and other intrusive elements from websites you visit.

Unlike some other ad-blockers on the market, Adguard doesn't just block ads in your browser; it also works at the system level to prevent ads from appearing in other applications as well. This means no more pesky ads interrupting your favorite games or popping up while you're trying to work.

One of the great advantages of using Adguard is its ability to filter out not only traditional banner ads but also video ads and even social media widgets. Say goodbye to those autoplay videos that slow down page loading times or distract you from reading an article!

Using Adguard is simple and straightforward. Once installed on your device (it supports Windows, Mac, Android, iOS), you can customize its settings according to your preferences. You have control over whitelisting specific websites if needed or blocking specific types of content.

Nowadays, online privacy has become a major concern for many internet users. With Adguard's built-in tracking protection feature, you can feel safer knowing that it blocks third-party trackers from collecting data about your browsing habits.
Advantages of Adguard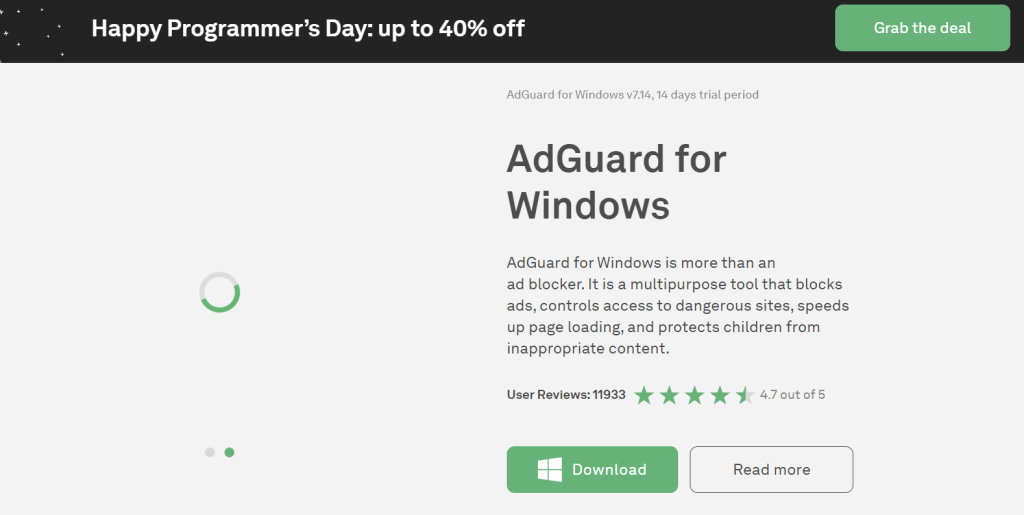 Adguard is a powerful tool that offers numerous advantages when it comes to blocking annoying ads while you browse the internet. One of the main benefits of using Adguard is its ability to enhance your browsing experience by eliminating intrusive pop-up ads, banners, and video advertisements that can disrupt your online activities.

Moreover, Adguard provides comprehensive protection against various types of online threats such as malware, phishing attacks, and tracking systems. By blocking these potentially harmful elements, Adguard ensures that your personal information remains secure and private.

Another advantage of using Adguard is its versatility across different devices and platforms. Whether you're using a Windows PC, Macbook, Android phone or tablet, or even an iOS device like an iPhone or iPad – Adguard has got you covered. It seamlessly integrates with popular browsers such as Chrome, Firefox, Safari and Opera to ensure uninterrupted ad-free browsing on all your devices.

Furthermore, Adguard allows for customizable filtering options so that you have full control over what type of content gets blocked or allowed. This flexibility ensures that you can tailor the ad-blocking experience according to your preferences without compromising on user convenience.
How to use Adguard?
Adguard is an easy-to-use software that provides a seamless solution to blocking annoying ads. But how exactly do you use it? Let's break it down step by step.

First, you need to download and install Adguard on your device. It supports various platforms including Windows, macOS, iOS, and Android. Once installed, open the application and you'll find a user-friendly interface with different options.

One of the key features of Adguard is its ability to block ads in browsers. Simply go to the settings menu within Adguard and select your preferred browser from the list. Toggle on the ad-blocking feature and voila! You can now enjoy a clutter-free browsing experience.

But Adguard doesn't stop at just blocking ads in browsers. It also offers protection against phishing attacks and malicious websites. To enable this feature, navigate to the "Protection" tab in the app settings and toggle on "Phishing & Malware Protection".

Furthermore, if you want more control over what gets blocked or allowed, you can customize filters within Adguard. Under the "Filters" section in settings, you can add or remove specific filter lists according to your preference.

It's worth mentioning that Adguard also has a handy browser extension available for popular web browsers like Chrome and Firefox. This allows for even easier access to ad-blocking functionality without having to open up the main application every time.
How much does Adguard cost?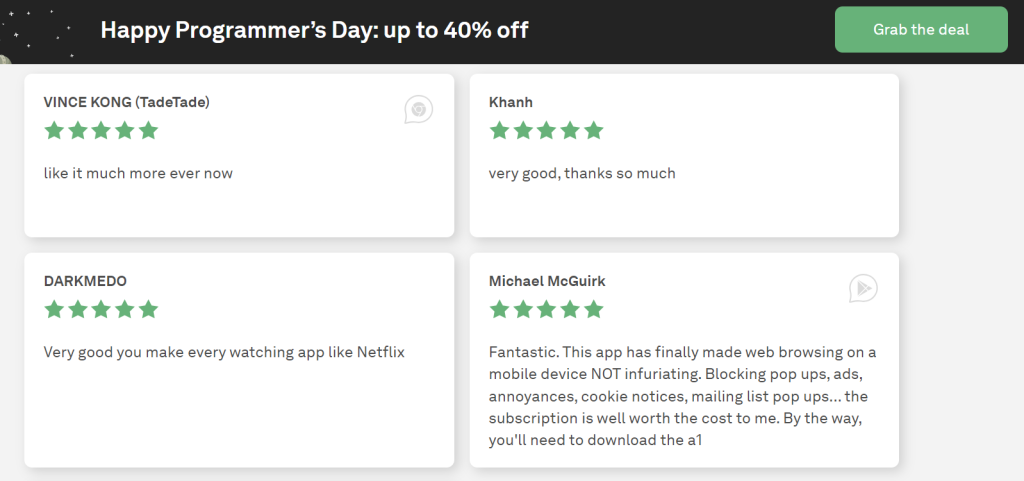 Now that we've explored the advantages and features of Adguard, you may be wondering about the cost. Well, I have good news for you! Adguard offers flexible pricing options to suit your needs.

For Windows users, there are three subscription plans: a monthly plan at $5.99 per month, a yearly plan at $39.99 per year (which comes out to just over $3 per month), and a lifetime license for only $59.95.

If you're an Android user, you can enjoy ad-free browsing with Adguard Mobile for just $9.95 per year or opt for the lifetime license priced at $24.95 – a worthwhile investment considering the long-term benefits it provides.

Adguard also offers browser extensions free of charge so that you can experience basic ad-blocking functionalities without any additional costs.

In addition to these affordable prices, Adguard often runs promotional campaigns where you can get discounts on their regular rates. So keep an eye out for those!

With transparent pricing and various options available, Adguard ensures that blocking annoying ads doesn't break the bank.

To sum it all up…

Adguard is undoubtedly your ultimate solution when it comes to blocking annoying ads effectively and efficiently while providing a seamless browsing experience across devices and platforms. Its robust features, easy-to-use interface, customizable settings, and reliable support make it stand out from other ad-blockers in the market.

By eliminating distractions caused by invasive advertisements on websites and apps alike, Adguard allows users like yourself to focus on what matters most – whether it's work-related tasks or simply enjoying your favorite content online without interruption.

So why put up with irritating pop-ups or slow-loading pages filled with unwanted ads? Take control of your online experience today with Adguard – because life is too short to waste time dealing with annoying ads!